Meet Grand Master Kang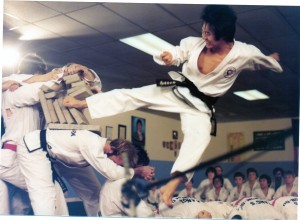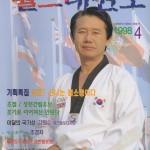 A native of South Korea, from the town of Mokpo in Jeollanamdo Province, Kang Dong Won, a 9th Degree Grand Master in TaeKwon-Do is a legend who paved his own path in life. He arrived in the U.S. with a degree in movie directing from Han Yang University in Korea and as a graduate of the International TaeKwon-Do Federation's Instructor Trainees of 1967 under the direction of General Choi Hong Hi. With only two suitcases and $50 in his pocket, there was a world of both opportunity and significant adversity that awaited for a newly immigrated person arriving on U.S. soil.
With little fluency in english, D.W. Kang began teaching TaeKwon-Do in Tulsa in 1971. The people of Oklahoma had a mix of both friendly and rowdy country-style people that appealed to him and led him to stay in the area. In the area of Mokpo, South Korea during the 1950′s & 60′s, it was very much country style living with acres of farmland and hard working people, so due to this background, he felt very much at home with the people of Tulsa. The first location was at 11th & Harvard next door to the TU Hurricane Lounge. It was a hard, concrete floor and the class was taught mostly by imitation, but with intense, never before seen 'martial art spirit'. At the time, people were influenced heavily from 'Enter the Dragon' and other martial art flix. As the year progressed, the people of Tulsa were soon awakened to the true power of TaeKwon-Do with demonstrations of sheer super-natural mental and physical will power. D.W. Kang broke ordinary stones and boulders with his bare hands and broke large stacks of bricks with edge of his heel. Demonstrations of fundamental TaeKwon-Do techniques such as the 'knife-hand', the 'side kick', and 'fore fist punch' were trade mark specialties of his demonstrations.